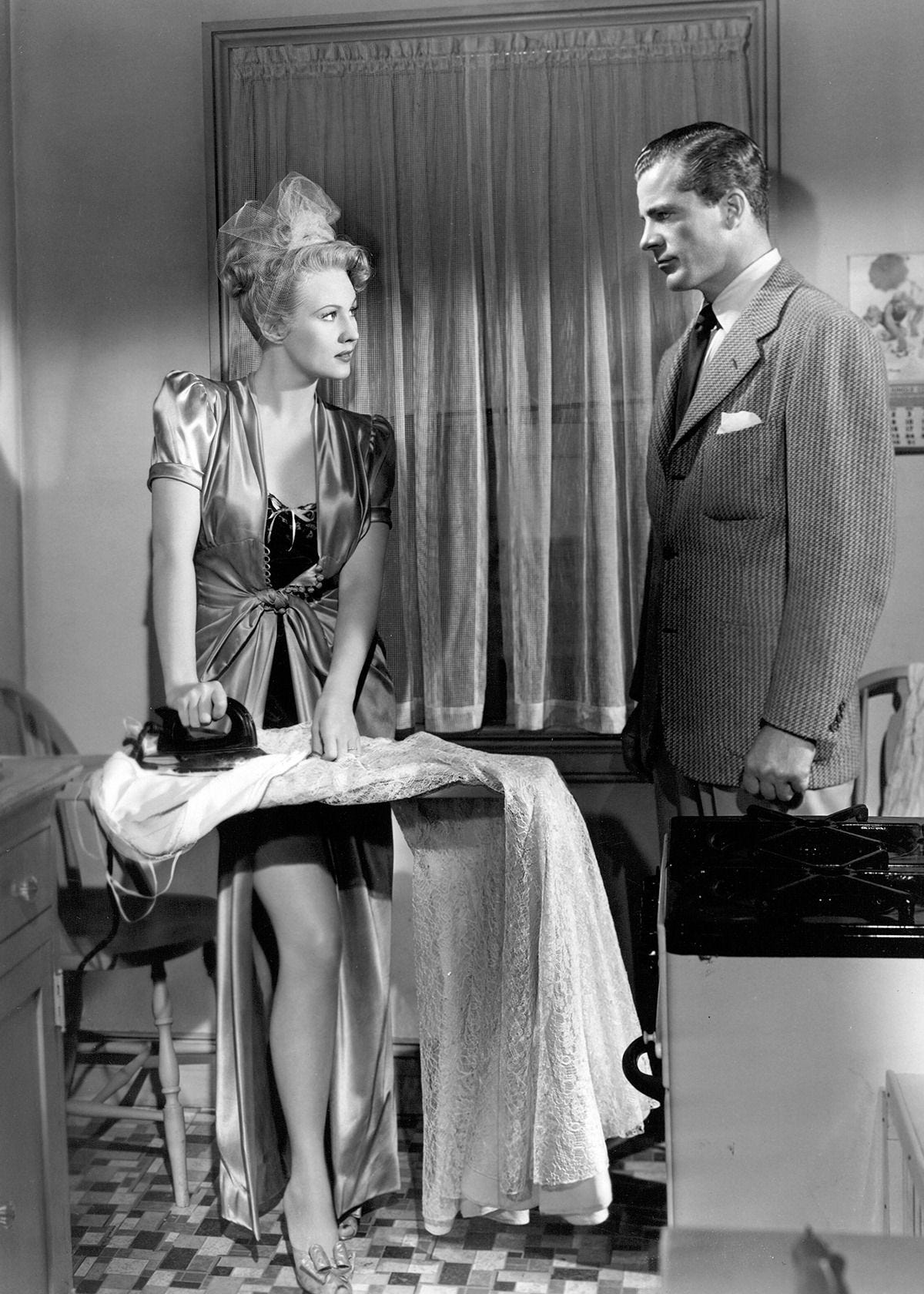 It was the end of a long day. The office was empty. I opened the drawer in the desk and poured myself a drink from the office bottle. Then another one, not so big. A splash to top it off. I put the bottle back. There was another day in it.
Except it wasn't the end of the day and I wasn't in the office. It was Saturday, and I don't go into the office on Saturday. On Saturdays no one else is in the building and it doesn't feel right, being there. To be honest, it doesn't feel safe.
To be honest, it was nine in the morning and I had been up for an hour. I'd shaved, got dressed, opened the windows, opened the back door, made coffee, sat down in the breakfast nook and drank it until I knew I was only waiting until the coffee was gone and I could pretend the day had begun. And then that the day had passed, or almost. That it was time to salute it—the day, another one in the log.


It was 1949. I was 34. I was too young to be living like this, or too old to be barely living at all. I had one client, or I had had one client. Harold Brodkey. He'd come in two weeks before, about his wife. She had to see her sister, she'd say. She had a friend who needed help. There was an office party and she didn't want to go but she'd promised and she'd be back before she left. It was always at night.
He wanted me to follow her. He looked hungry, and I was hungry, and so for $150 for what I knew would be a wasted day I said I'd follow her. It was simple enough. Harold had missed the war. 4F, flat feet, a nervous twitch in his right arm that sometimes moved over to the left. That meant his wife—Dolores---had missed the war too. None of the all-night parties and switching back and forth her friends laughed about. None of the if-he-only-knews she never got to try out on her own. But now the war was over and Dolores tipped for any plain-clothes jerk with a Purple Heart in his pocket. As if she didn't know that anybody could find one in any pawn shop in Hollywood, GIs back to find the jobs picked up by the Harolds and nowhere to live, L.A. pushing out forever and every little stucco bungalow full, so those Uncle Sams went into every hock shop and never went back.
Harold didn't want to hear it. He got up and walked out. He said he'd find someone who could do the job. Get her to see the error of her ways, he said. That he could provide, and she'd be thinking about the streets in a month if she tied it to one of these chums. I didn't tell him that's not how it works. It wasn't worth it.
Except that I couldn't afford not to have the money I'd actually earned, even if I was blowing up the price. I went to Harold's house. The dull side of Santa Monica —where you couldn't tell if people were going up or going down. You could buy a house for under $5000. My rent was $75. I couldn't let $150 go.
The door wasn't locked. It made me feel tired. Isn't that the way it always is? Isn't that the sign? Just because it's in every detective novel that doesn't mean it doesn't happen, that I hadn't had it happen, and it doesn't mean a certain party has cleaned out and left the back door open too.
The baseball bat was lying next to him. It wasn't rage. It was one or maybe two swings that dented his skull. It was almost clean from where I stood over it. He was on his face, where all the blood pooled. Why are there always baseball bats? I played in high school in Santa Rosa, but I don't keep one in my closet. It's for people who go to high school reunions, maybe. Get it out the week before, take a few swings, feels good. Harold's still got it.
She didn't even pretend. She wasn't going to sleep with him anymore. Well, maybe someday. Maybe after the next election. She made it sound like a dirty joke. She was playing the Virginia Mayo role in "The Best Years of Our Lives." He grabbed the bat, she said. She showed me the bruise on her neck. He swung again and hit her leg and dropped it. She picked it up and saved her life. "I didn't mean to kill him," she said. "And I didn't care if I did. You can see—I only hit him once. After that there was nothing to do."
The police heard the same story. I was there. They wanted to see if what she told me was what she told them. They were sizing her up. No, they could say, I wanted to be at Anzio—but I was home front. Those pachucos in their zoot suits, someone had to stand up for white people—the Japs over there, the greasers over here. Remember Sleepy Lagoon? One of them would call in a month with a few more questions. No, she didn't have to come downtown. In fact there was a little lounge not far from where she was.
She mailed me the money. She didn't want to hear from me anymore. And she didn't, until after the next election, when she was living in Bel Air under a different name.